Sisters Clara Hoyos and Cesarfina Cardona share a bond beyond family ties. They've been serving the Upstate as seamstresses through their local alterations stores for almost 20 years. Raised in Colombia, all five daughters in their family were taught to sew at an early age. In fact, both Clara and Cesarfina were gifted a sewing machine at age nine.
18 years ago, Cesarfina put her lifelong skills to work by opening Lyman Alterations. Meanwhile, Clara studied interior decorating and worked as a TV personality in Colombia, until she moved to the US 10 years ago, and joined forces with her sister.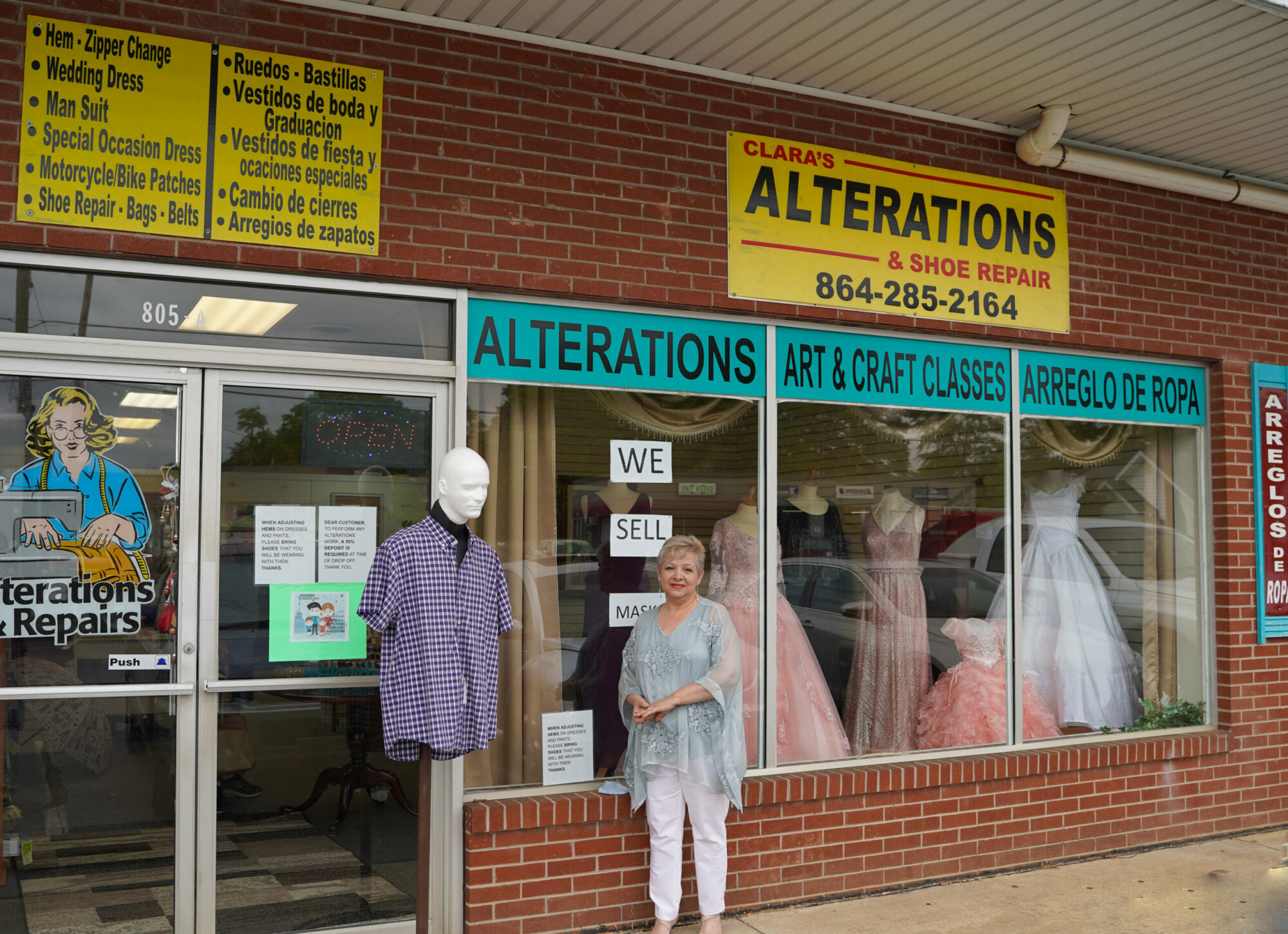 Clara later opened Clara's Alterations, which has been in business for ten years. The sisters work diligently at their respective stores to provide high-quality alterations of all kinds — even offering shoe and jewelry repair services.
Both sisters received a Paycheck Protection Program loan from CommunityWorks to weather the pandemic, and since have received ongoing business coaching support as clients of the Women's Business Center.
Clara and Cesarfina's trade provides more than income, it builds upon a foundation of hard work laid by their family. Their pride in their business is evident from the way each customer is greeted with a smile, a "let's fix-it" attitude, and perhaps, if you're lucky, a piece of pandebono (homemade Colombian cheese bread).
To learn more about becoming a client of the Women's Business Center, click here.