Brandon Goldsmith has always had a sweet tooth, mostly thanks to his mom's famous pound cakes. He requested them often as a young boy, and one day decided to try making one on his own. Soon he was making pound cakes more often than his mother and sharing them with his friends and coworkers.
Working in a bank at the time, his supervisor encouraged him to start selling slices during lunch. He began experimenting beyond pound cake, making red velvet, carrot cake, and more. As his love for baking grew, his reputation exploded in the community. He continued working an office job, but took orders on the side, naming his side hustle "Exceptional Confections."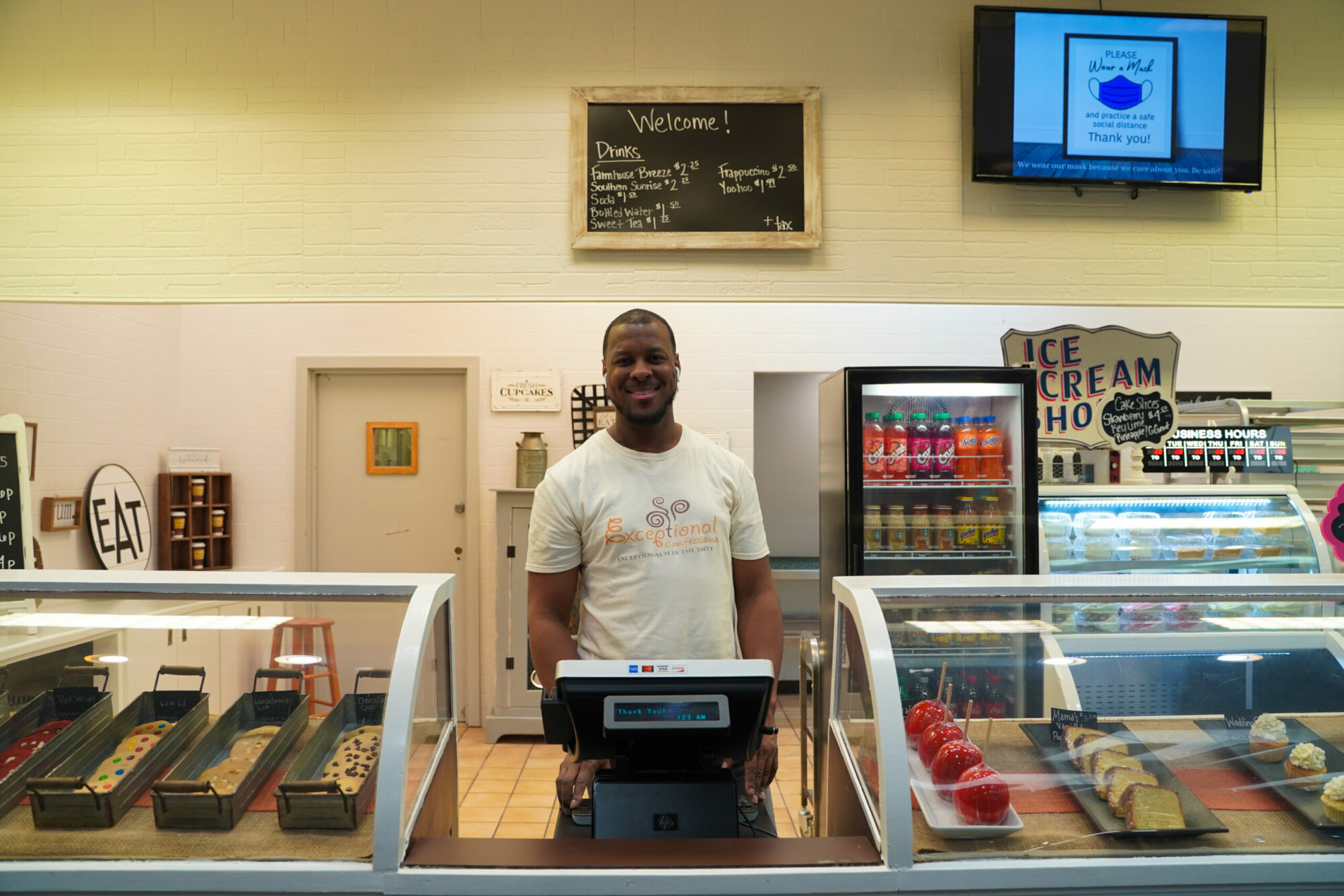 However, working from his home kitchen became more of a challenge as his popularity increased. He got word that the Anderson Mall had a storefront open, perfect for a bakery. Brandon received a small business loan from CommunityWorks with ease that often larger financial institutions cannot provide. He transformed an empty space into a welcoming bakery, still known as Exceptional Confections, located in the Anderson Mall home for almost two years now. Though surviving COVID has been challenging, Brandon's love for baking and his satisfaction with owning his own business makes it all worth it.
Do you want to take your side hustle to a full-time gig? Learn more about small business loans.