After almost 6 years of work as a founding member & creator of downtown Greenville's candle micro-factory, Magnolia Scents by Design, Tina Rodgers was determined to save the shop when the 2020 nationwide shut down put the business in jeopardy & her former partners opted to close the location. Thankfully, she was able to receive a small business loan through CommunityWorks to acquire the company solely, now known as Greenville Soy Candle Company LLC.
Primely located at 209 N Main Street in Greenville, right across the street from the Hyatt, the candle shop offers uniquely scented quality-made candles and candle-making classes to the public. Tina has rebranded the company to represent their quality products and pride in their city-central location. From the moment you spot the new "Greenville Soy Candle Company" sign and step off of the bustling streets of downtown into the shop, you are welcomed by friendly greetings and rows of beautiful, delightfully scented candles. You can even step to the back of the space to see the in-house process taking place as wax is hand-poured into their signature jars.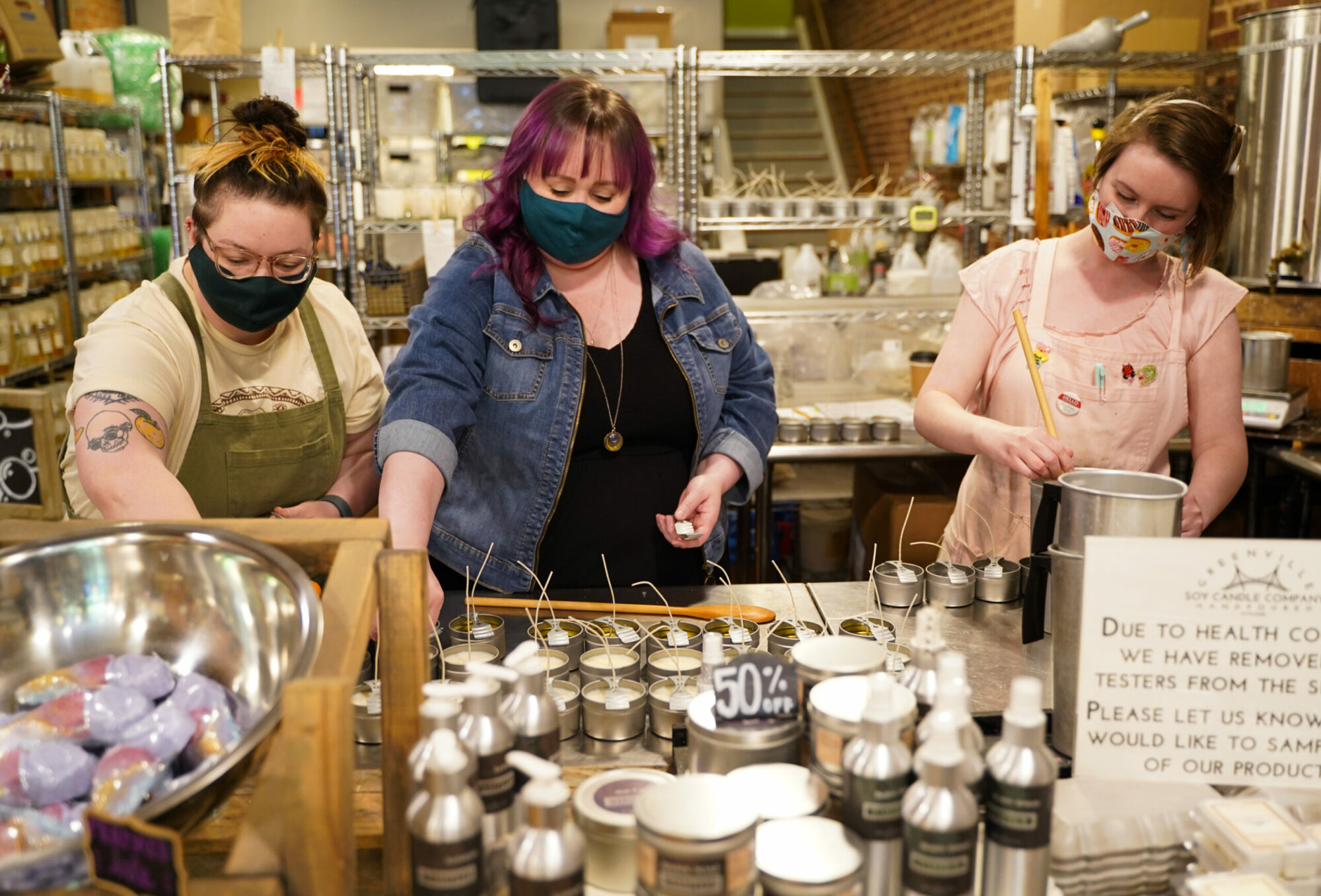 Greenville Soy Candle Company has found creative ways to pivot during COVID, starting a candle subscription box, and experimenting with new scents and colors. Tina is grateful that she's been able to maintain her livelihood along with her staff's jobs in the midst of the pandemic. As the world starts to open up more, they are excited to begin offering candle-making classes again.
CommunityWorks is proud to partner with small business owners pursuing their passions like Tina. Learn more about how CommunityWorks supports small businesses here, and be sure to stop by Greenville Soy Candle Company next time you're downtown Greenville!