Cookie Valentine has been a faithful employee for PRISMA Health for thirteen years. As a surgical technician, she prepares patients and surgeons for operations. 2020 was undoubtedly a challenging year for healthcare workers, but in addition to the COVID-19 pandemic, Cookie faced another difficulty – purchasing her home.
As Cookie began to look at houses with her Realtor, she found one that met her needs perfectly. However, when she and the mortgage lender looked at her finances, she was met by obstacles. Cookie struggled to get approved for a mortgage due to her debt to income ratio. Thankfully, Cookie contacted a loan officer that was willing to work with her and recommended CommunityWorks.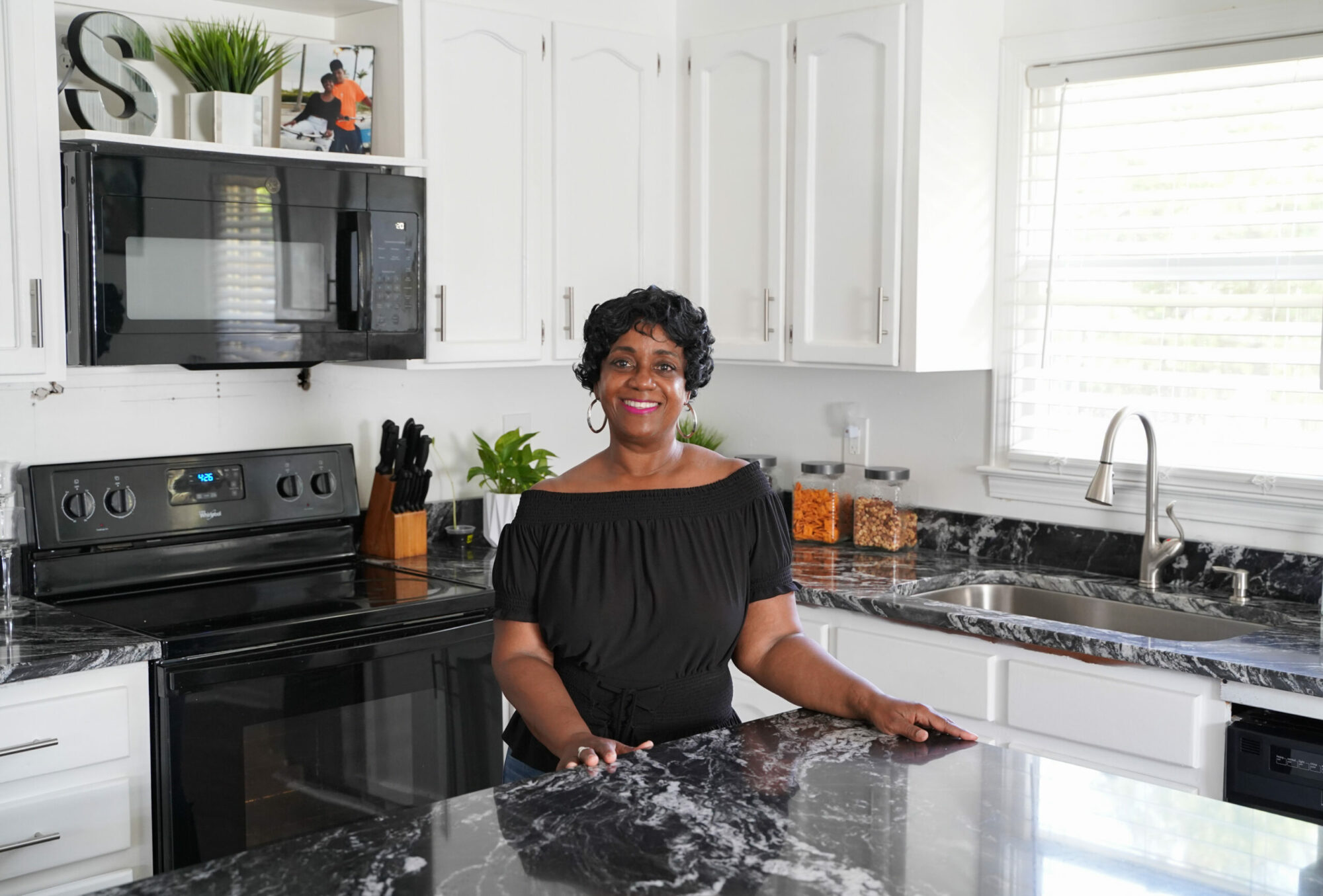 Through the PRISMA Health Employer Assisted Housing Program, Cookie received the money she needed for her down payment and closing costs. The program offers up to $5,000 to PRISMA employees looking to purchase their first house. Latorrie Geer, Chief Operating Officer at CommunityWorks, said the program helps "Prisma employees with average salary ranges to attain the American dream of owning a home." The PRISMA Health Employer Assisted Housing Program has the goal of finding employees a safe place to live close to work. Cookie is thankful to live just a few miles away from PRISMA. 
Taking part in the American dream is exactly why owning a home is important to Cookie. She says there is a sense of accomplishment that comes with working hard for something and being able to call it your own. Cookie has taken pride in making her home her own – she even totally remodeled her kitchen to fit her personal style! She hopes that her example will motivate her son to purchase a home of his own in the future.

Want to learn more about our PRISMA Health Employer Assisted Housing Program? Click here.