Cece Baker has always been a caretaker. Growing up in a home with her grandfather who required care helped her learn skills she carries with her to this day. Cece has been professionally caregiving since 2012 but it wasn't until she went through Spartanburg's StartMe program that she was inspired to start her own business. She graduated top of her class and received a micro loan for her business to take off. Since then, Be Patient Caregiving has taken off as a trusted caregiving agency of 3 staff members.
Cece credits much of her personal and business success to the financial help CommunityWorks provided. She worked closely with financial advisor, Edris Tucker to raise her credit score 120 points, which made her marketable for a micro loan. Not only did Edris help her understand her business finances, but her personal finances as well. Cece has since been involved with the CommunityWorks Women's Business Center, receiving business consultations, and attending free events.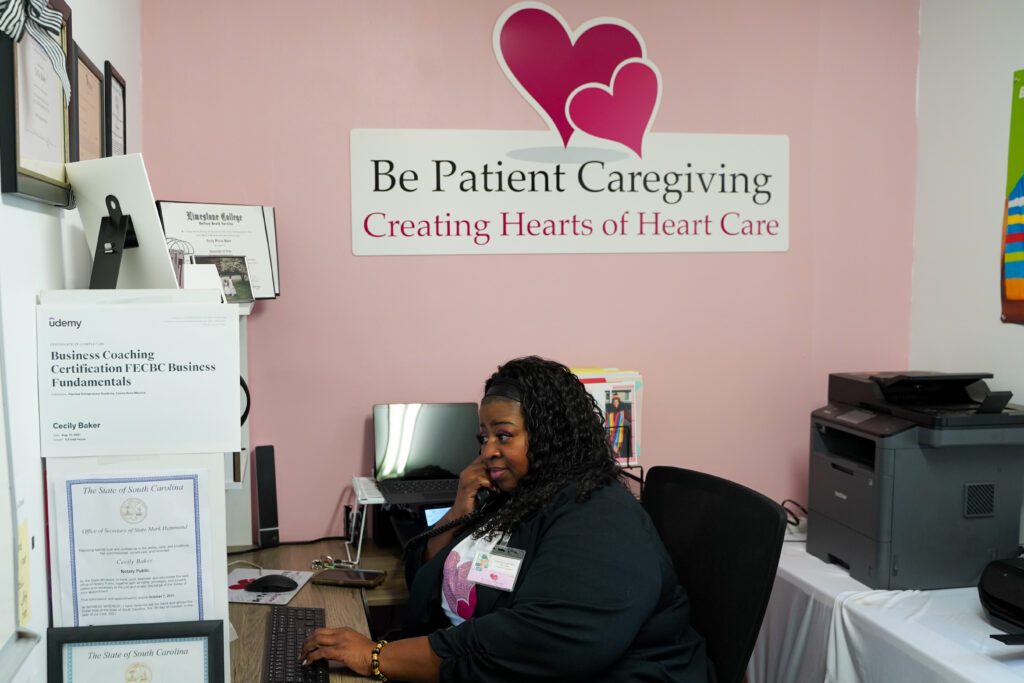 After talking to Cece it's easy to understand why she's trusted with the very important job of taking care of others. She is warm and passionate and dedicated to her service. Her agency has grown to a concierge service that meets a variety of clients needs. Somehow, Cece still finds time to visit the Bethlehem center weekly, where she is a beloved volunteer to the senior citizens.
Learn more about CommunityWorks financial wellness programs here, and the Women's Business Center here.