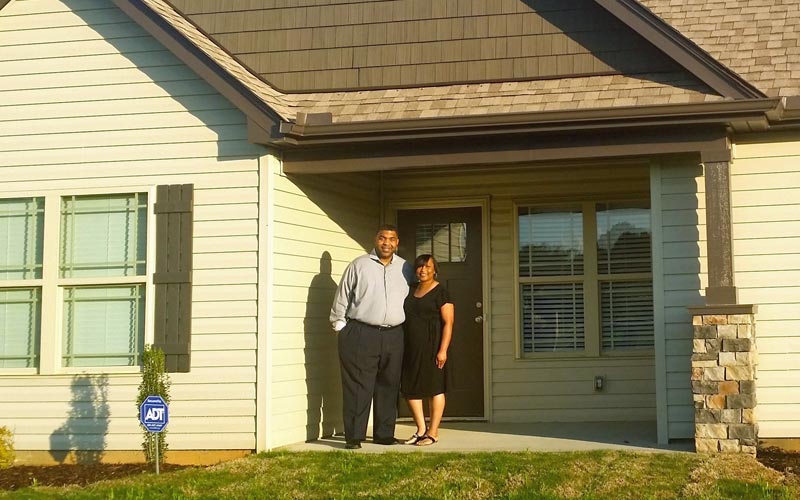 Custom Home Building in Spartanburg
After years of recovering from past financial issues, the Tarpleys were in a rent-to-own home that was not working out as they planned. After 20 years of marriage and with three sons, the Tarpleys decided it was time to start house hunting. They were excited by all the development occurring in Spartanburg and wanted to stay in the city to be part of it. A friend referred them to the Upstate Housing Partnership in Spartanburg, and through them the Tarpleys were offered the opportunity to custom-build a brand new home in the Forest Park neighborhood.
Ms. Tarpley says that building and planning a home together strengthened their family and that the overall home-buying process helped them manage their finances better by examining their credit and setting a budget. Through the Upstate Housing Partnership, City of Spartanburg, and CommunityWorks Homebuyer Assistance Program, the Tarpleys received over $22,000 in downpayment assistance. This made building a brand new home affordable—something they never dreamed possible.