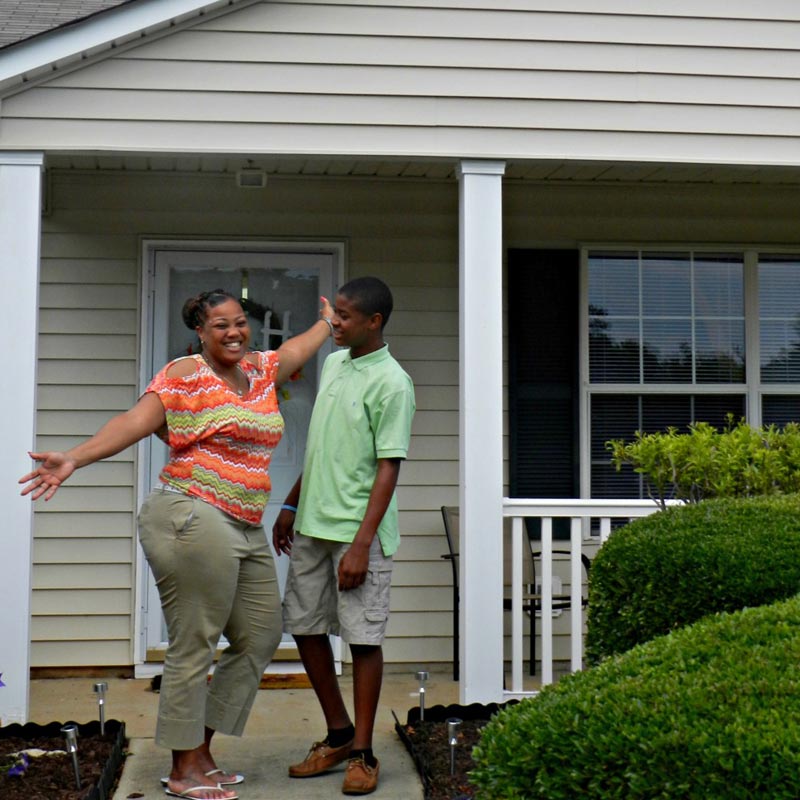 Determination Makes Dream Come True
Shanita Anderson, a single mother of two sons, always wanted to own her own home and after she had children she was determined to provide a home her children could call their own. However it has been a long road to homeownership with family instability and job loss along the way.
She first attended a homebuyer class in 2003 so she could learn the steps she would need to take to be mortgage-ready. Since then, she has been very conscious of her credit and budget. She knew what she needed to do–she just needed the job stability and income to support a down payment and mortgage payment. After losing her long time job as a Greenville County Schools bus driver, Shanita took on two jobs in order to start saving for her home. Finally, in 2015, she was ready!
Shanita says it was a long and difficult process but CW's Homebuyer Assistance Program staff was there to support her the whole way. Shanita now owns her very own home and says the best part about buying a home is "it's mine!"