Many small businesses owners faced difficulties this past year as their work and livelihood were put on the line. "It's been a risk," said Steven Wooten, owner of WU-10 Graphics in Greenwood, "We should have closed." But to Steven, his screen-printing company is more than a business – it's a way to serve his community.  
After gaining experience at a screen-printing company and a local sign shop, Steven decided it was time to open his own business. He faced challenges in the beginning – screen-printing equipment can cost thousands of dollars, and he lacked the funds and space he needed. He and his wife sought help from a local bank and purchased enough inventory to make shirts in their own home. Believing in the quality of his t-shirts and the creativity of his designs, Steven packed up a car full of shirts went door to door to sell them at stores in town.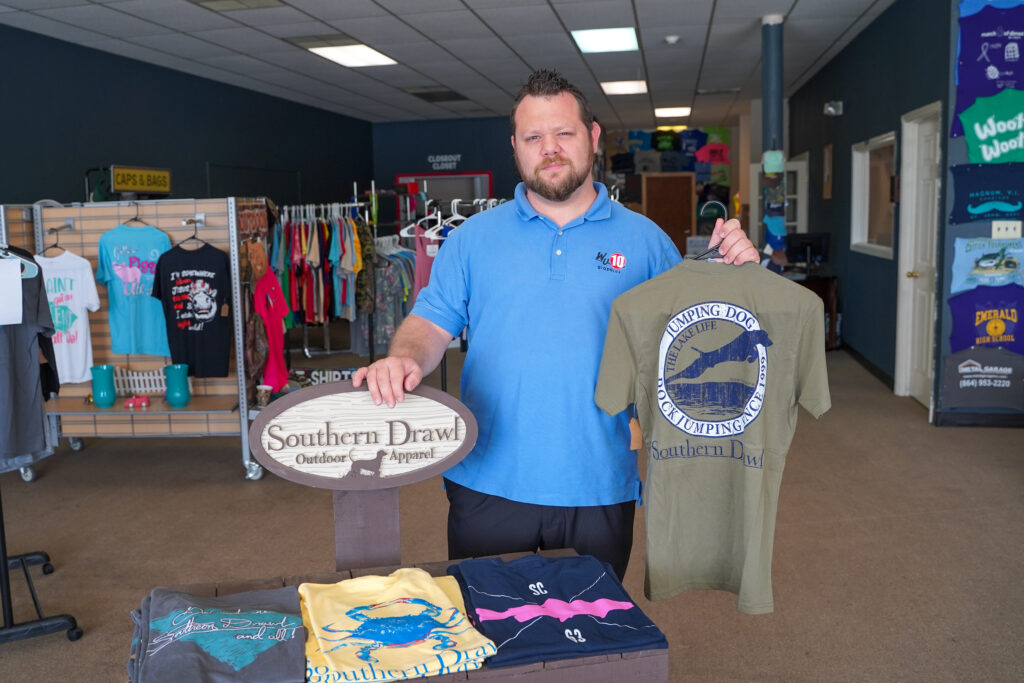 Steven's shirts quickly caught the attention of storeowners, and his list of customers began to grow. Within 6 months, the shirts were being sold in 10 different stores. Wanting to expand on his business' success, Steven applied for a small business loan at CommunityWorks to open a storefront and purchase a set of screen-printing equipment. 
WU-10 Graphics continued to grow but took a hit during the COVID-19 pandemic. Steven persisted in keeping his business open, and WU-10 Graphics gained clients through the pandemic as other screen-printing companies were forced to close their doors.  
While still recovering from the financial strain of the pandemic, Steven and his family are optimistic for the future. Steven and his wife view their business as an opportunity to serve the community and frequently participate in fundraisers for those in need. "Every business has a part in the community," said Steven. His passion is an example of how to make every community work.  
For more information on applying for a Small Business Loan, click HERE.  
To read more Small Business Success Stories, click HERE.