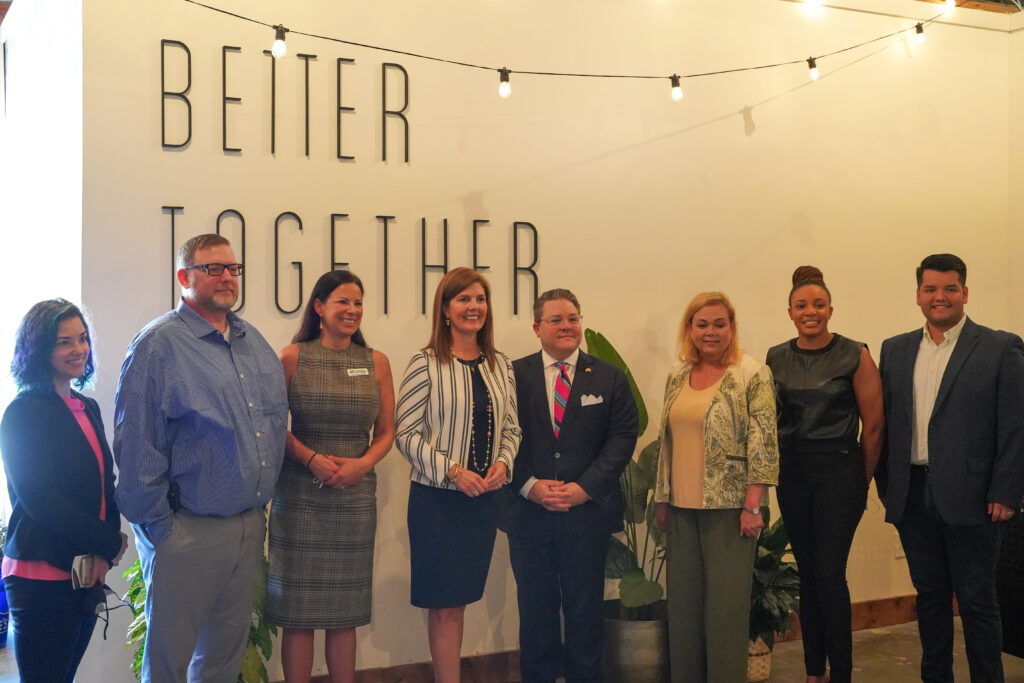 Wells Fargo and South Carolina Lt. Gov. Pamela Evette announced nearly $3 million in grants to Community Development Financial Institutions, including CommunityWorks. CommunityWorks was granted $1 million by Wells Fargo to help small businesses manage the economic effects of COVID-19 and foster an inclusive recovery. CommunityWorks has helped 29 rural business owners through this grant and is continuing to use the funds towards their mission.
The grants are a part of Wells Fargo's Open for Business Fund program, an approximately $420 million small business recovery effort across the U.S. to help entrepreneurs recover and rebuild. The initiative focuses on three key areas: increasing access to capital through CDFIs, technical assistance, and long-term recovery and resiliency programs.
CommunityWorks participated in the announcement and celebration of the grant today at Piecewise Coffee Co in Cayce, S.C. The Lt. Gov. Pamela Evette, Wells Fargo Region Bank President, Justin Hawkins, CommunityWorks CEO Tammie Hoy Hawkins, and others spoke. One of CommunityWorks small business clients, Danny Young, of Extreme Cheer and Tumble in Florence S.C. shared how the funds helped his business.
"CommunityWorks is grateful to Wells Fargo for this initiative which targets relief to businesses that need it most," said CommunityWorks CEO, Tammie Hoy Hawkins. "Their commitment to CDFIs ensure local, minority-owned small businesses receive the resources they need. Wells Fargo continues to be a partner of CommunityWorks financially and beyond – included being represented on our board."