Ruth Buckmire, a mother of four who had homeschooled her children, decided to pursue her degree in early education and start a daycare almost two decades ago. Today, she runs a thriving daycare center located in Fountain Inn, South Carolina. Over the years, Ruth has faced various challenges, including the impact of the COVID-19 pandemic, but thanks to her tenacity and the help of  CommunityWorks, her business has continued to grow. 
In 2018, Ruth became a client of CommunityWorks and received an Express Loan through small business Lending. She used this loan to invest in her business and make essential improvements. When COVID-19 forced her to temporarily close her business, she received a Paycheck Protection Program (PPP)loan in 2020 and a GCRA COVID relief grant from CommunityWorks. Ruth openly shared that another financial institution turned her down for a PPP loan in 2020. Thankfully, through CommunityWorks she secured the funding her business needed to survive the pandemic. Despite the lockdown at the beginning of the pandemic, Ruth was able to reopen her business after just four weeks. Most recently, she acquired another small business loan by working with the CommunityWorks team, which will go towards buying the daycare building she has been renting, as well as adding on an additional space that will serve as another classroom. 
Not only has Ruth received financing from CommunityWorks, but business support as well.  The business support team helped Ruth with financials for grants, her PPP loan application, and budgeting for additional space for her current business. They even helped connect her with her accountant. Ruth has also utilized the Women's Business Center, participating in the Fool Proof Goal Setting workshop and a Discovery Session.  The Women's Business Center often makes referrals to loan products, and CommunityWorks has helped many clients access those products. Through her experience with CommunityWorks, Ruth has gained access to financial support and valuable training resources, staying up to date on new opportunities for her business. Despite the challenges she has faced, Ruth's business continues to grow.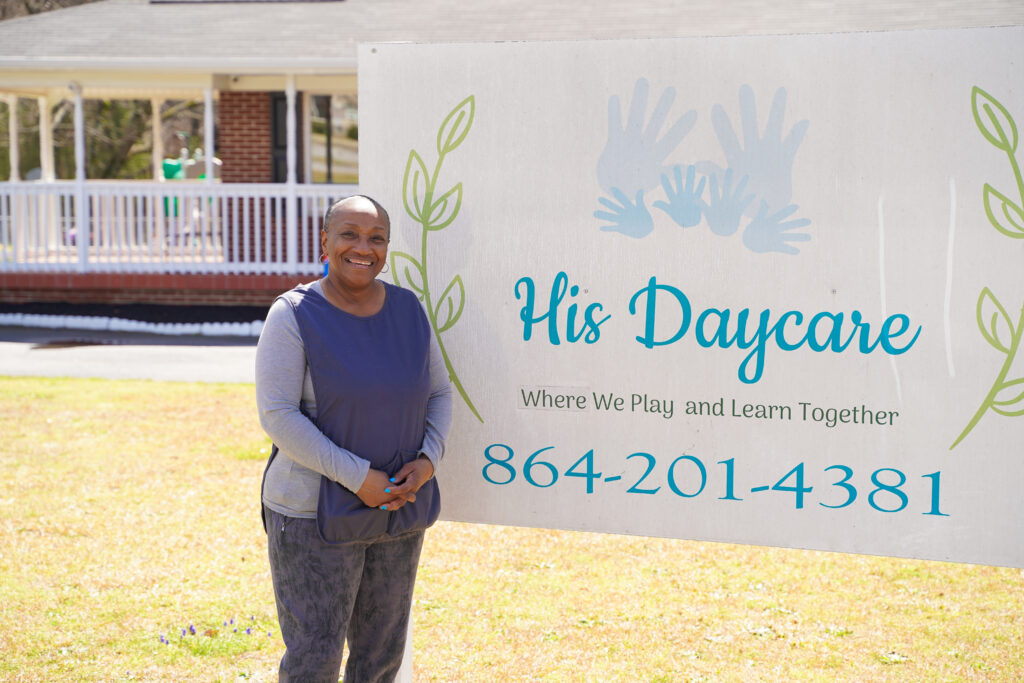 Want to learn more about how CommunityWorks can help you? Click HERE for more information.