LaTorrie Geer was recently named as the Chief Executive Officer of CommunityWorks, a $27 million dollar nonprofit financial institution founded in 2008. CommunityWorks is a small business and affordable housing lender offering not only capital, but also business and financial coaching and support programs throughout South Carolina.
LaTorrie joined CommunityWorks in 2012, as the Program Manager. She was eventually promoted to the Director of Operations, and then to Chief Operating Officer, which she has served as for the past four years. As COO, she has guided CommunityWorks through tremendous growth, providing program and operational leadership, compliance, relationship development, and strategic plan implementation.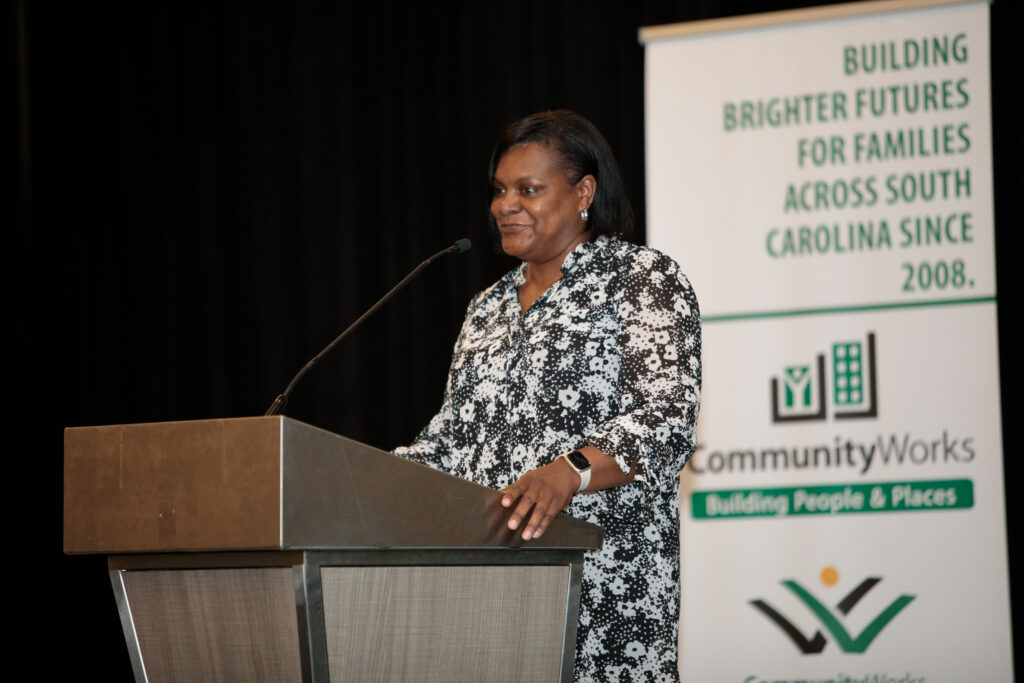 Prior to joining CommunityWorks in 2012, she worked as Executive Vice President and Director of Operations at SENIOR Solutions, a nonprofit focused on serving seniors. She graduated with a Bachelor of Science in Business Management from the University of South Carolina and is a proud Gamecock. LaTorrie is certified as an Economic Development Finance Professional through the National Development Council.
She holds Board seats with Greater Good Greenville, Generation4 (2017 Chair), and the SC Fair Lending Alliance Steering Committee. She is a Graduate of Leadership Anderson, Leadership Oconee, Furman University's Women's Leadership Institute, and Furman University's Riley Institute Diversity Leadership Initiative. At home, Torrie is known as mom to her daughter, Olivia, and enjoys spending time with her family in their hometown of Anderson.
She is preceded by Tammie Hoy Hawkins. Tammie is returning to her consulting business, Together Consulting.