CommunityWorks is thrilled to welcome four new members to our Board of Directors for 2021. These individuals will help oversee the activities and operations of CommunityWorks as we strive to further our mission of equitable lending and financing for all. The collective community involvement, experience, talent, and passion Ankoma, Stacey, Stephanie, and Jalitha bring to the board will be an asset to CommunityWorks and the community at large.
Read more about our new board members below, and see a full list of our Board of Directors here.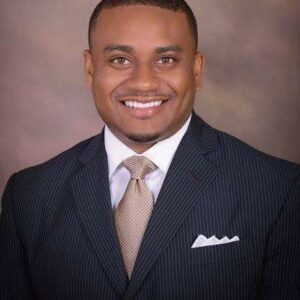 Ankoma Anderson
Senior Pastor of The Welfare Baptist Church in Belton, SC
Adjunct Professor of Chemistry at Anderson University's College of Arts and Sciences
President of the Anderson County Ministerial Organization
Board Member of Anderson Interfaith Ministries
Dr. Anderson is a native of Greenwood, SC. He received his undergraduate degree from Lander University and furthered his academic career through a Ph.D. in Chemistry from Clemson University, and later a Master's of Divinity at Gardner-Webb University. He currently serves as an adjunct professor of Chemistry at Anderson University and the Senior Pastor of the Welfare Baptist Church. Dr. Anderson resides in Simpsonville, SC, with his wife and two children.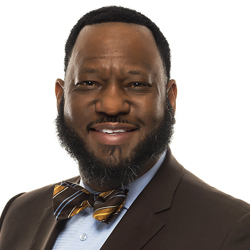 Stacey Mills
Executive Director of USC Upstate Greenville Campus
Senior Pastor to Mountain View Baptist Church
Board Chairman of the City of Greenville Comprehensive Development Plan Advisory Committee
Urban League of the Upstate
Boy Scouts of America Blue Ridge
Stacey D. Mills is Executive Director of USC Upstate Greenville Campus. Stacey has also served as the Senior Pastor of Mountain View Baptist Church in Downtown Greenville for the past 20 years. He earned a Bachelor of Arts Degree in Interdisciplinary Studies (English and Secondary Education) from the University of South Carolina Upstate and completed coursework toward the Master of Education Degree in Teaching at the University of South Carolina, Columbia.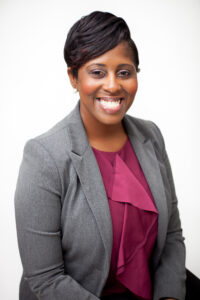 Jalitha Moore
Director of Business Engagement and Inclusion at OneSpartanburg
Board Chair of Partners for Active Living
Jalitha is a Spartanburg native and graduated with a Bachelor of Arts Degree from Winthrop in 2003. She later completed a paralegal program at Spartanburg Methodist College, which led her to work in Criminal Domestic Violence in Spartanburg. Jaltiha's passion for uniting the community is evident through her work. She was named the Inaugural YP recipient for the 2018 Spartanburg Young Professional in Service and was also the recipient of the 2018 Walter S. Montgomery, Jr. Award for Young Leadership presented by the United Way of the Piedmont.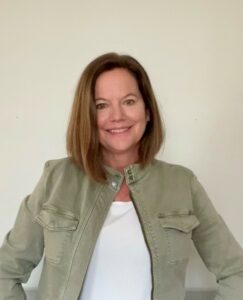 Stephanie C. Brandenburg
Senior Vice President, Bank of America
Student Volunteer in Greenville County Schools
Elder at Eastminister Presbyterian Church
Stephanie holds an economics degree from Clemson University and a Masters in Personnel and Employee Relations from the University of South Carolina. She works as a Talent, Leadership, and Organizational Development professional at Bank of America where she has worked for over 20 years.  She is a member of the Upstate South Carolina Market leadership responsible for helping to facilitate employee engagement and talent development in the market. Stephanie lives in Greer with her husband, daughter, and son.