A Program Built for Big Dreamers
The CommunityWorks Academy is a 12-month training program designed to help business owners understand, properly manage, and grow their businesses from the start-up to retirement. Participants who complete the program receive grant money to go toward growing their business.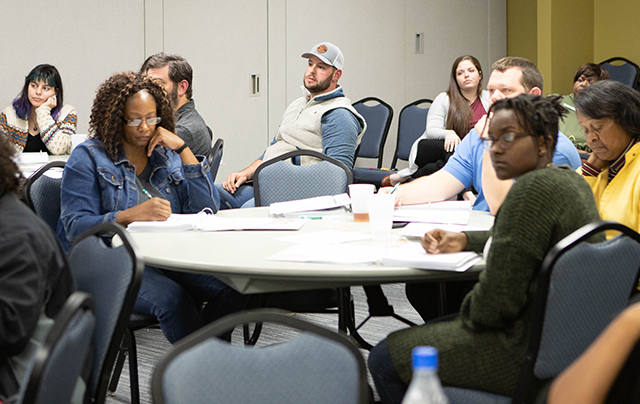 Join The Next CommunityWorks Academy Class
Our next CommunityWorks Academy Class will begin in January! Interested applicants should email business coach, Asha Nash.
Join our next free workshop to learn more about what to expect!
The Academy continues education for business owners to improve their day-to-day business practices and operations for a higher return on investment. Partnering with business experts in various industries, the program provides regular training sessions and workshops.
Topics including accounting, marketing, business insurance, human resources, merchant services, payroll, business law, and leadership are studied to arm students with the tools they need to succeed.
Students also have access to CommunityWorks business coaching team for free one-on-one coaching, networking opportunities, and free marketing.